De la Beat was born in France in 2023 for the project "My Body," released by Paris-based producer Klubasic, has emerged with some exciting tracks inspired by beats and sound ranges with acid jazz overtones. The name evokes the pulse, the sense of rhythm, and the musical heartbeat precisely.
– If you had to sum up who you are and what you do, how would you say it?
An entity that feels the vibrations of house music and the melancholic sounds of lo-fi, acid jazz and urban rhythm.
– What makes your music unique?
In an age where everything is uniform and identical, probably uniqueness lies in emotion. I still remember a few years ago when, after finishing one of my tracks, the contact person of an Italian label asked me to change the groove as in a certain song, play the bass as in another, and make other variations to align everything with the genre of already existing songs. At that moment I realized that there was no desire for novelty, but rather to reproduce something that was
already working in the market. In my case, I prefer to follow my emotions. Klubasic probably believed in this vision by deciding to include one of our tracks among his productions.
– What or who shaped your music?
I like Miguel Migs, Kaytranada, but also artists like Jamiroquai, Hocus Pocus (France), Oxmo Puccino, FKJ (France), Incognito.
I love The lo-fi beat, deep house, funky, but also electronic music with melancholic sounds. Personally, in my life, I go from Debussy to Masego, from Tom Misch to Mozart.
– Do you write your own songs?
I write lyrics, music, melody. And I love collaborations. Sometimes I write the music and melody, then I get the lyrics written. Or vice versa. For example, I just finished a song for which I had a talented French author write the lyrics. I gave him the direction and he created a poem.
– Your instruments?
Piano and all virtual synthesizers. Cubase and logic. Although Ilove analog, there is no shortage of machines like the Moog and Juno.
– Self-taught or music studies?
I studied classical music and have been playing piano since the age of 15. Later, I gave free rein to my desire to discover jazz and acid jazz. The transition to house came almost naturally.
What is certain is that music is about emotion, but above all it is about discipline.
– Who, for you, is the most underrated musical artist?
There are many. You only have to take a quick look on YouTube to realize that many artists have great talent, but then they are poorly popularized. Labels often create the need or the guidelines. But I'm sure that will change. Try searching YouTube for the artist Luuvis with the song "Up and Away." You will realize the beauty of every single chord. If I were a label, I would get him right away and encourage him to continue without stopping.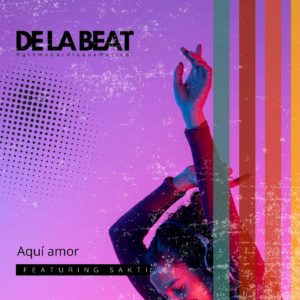 – Success for you is…?
Awareness. Awareness that I love what I do. Success is not just getting somewhere. Also because in life, you can never go far enough. The Greeks said, "Live now and be aware." Success lies in curiosity, willingness, competence, discipline. And above all, in respect.
– What do you wish you had heard when you started out that you think would
help a novice musician?
I would have liked to hear phrases like " dare," "let's try," "we believe in you." However, in the arts, there is never sharing of new projects, but rather "we will To make Medium work, we log user data. By using Medium, you agree to our
Privacy Policy, including cookie policy. keep you informed." A novice musician probably needs someone to push him to live his passions without having to fit into a mold at all costs.
– What are your future plans?
Besides the funky track "je suis con" distributed by JE, for which I also made a house version, I am producing several tracks. Many will be in French with a lo-fi house beat, for which I have planned collaborations with other DJs and producers. Otherwise, I live the musical heartbeat.
#Delabeat #Lo Fi Music #Urbanmusic #Kaytranada #Production #Musicale